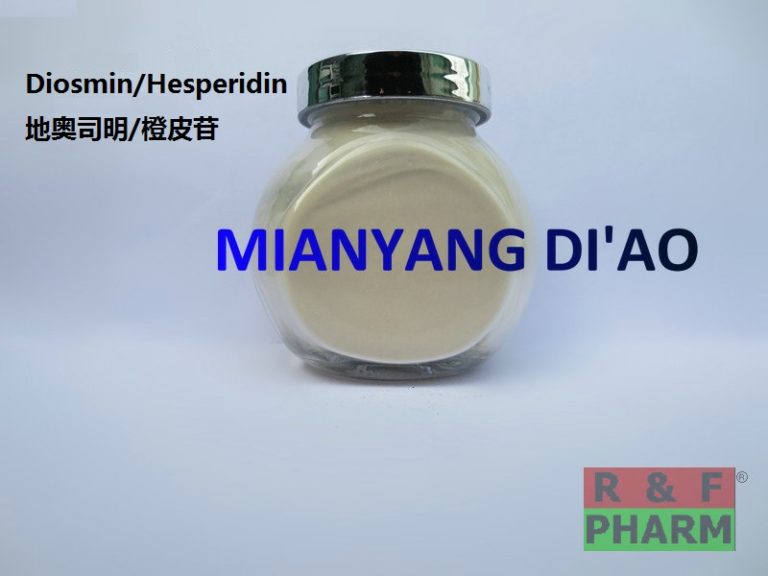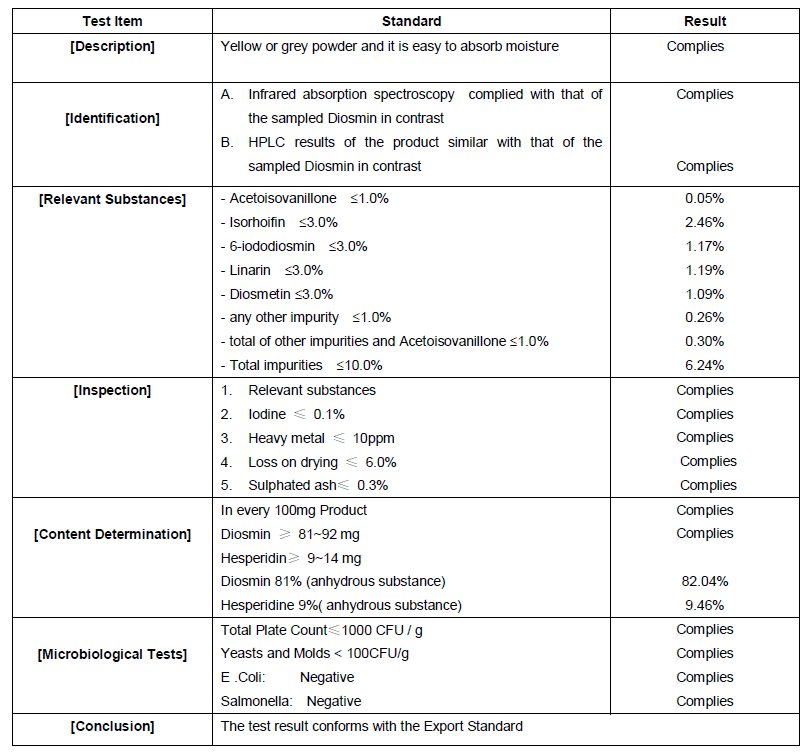 DIOSMIN-HESPERIDIN IN THE TREATMENT OF HEMORRHOIDS
Diosmin-Hesperidin seems to offer a comprehensive pharmacological answer to all the needs of hemorrhoid treatment. Firstly, the flavonoids, including Diosmin-Hesperidin, have been demonstrated to restain lysosome enzymes and interfere with enzymes involved in the flow of arachidonic acid, which causes inflammation. 
Diosmin-Hesperidin has also demonstrated an antioxidant activity, which allows it to oppose free radicals, as well as a decreasing effect on the synthesis of PGE-2 and TXA-2 by the macrophage. 
All these effects result in a reduction of the pericapillar permeability,  and an increase in the capillary resistance to blood extravasation in the interstitium.
The hemodynamic effect manifests itself through an increase in venous tone demonstrated both experimentally6 and clinically. 
Regarding clinical benefits, two recent studies have demonstrated the outstanding efficacy of Diosmin-Hesperidin, both in acute and recurrent attacks.
DIOSMIN-HESPERIDIN PROVIDES COMPLETE EFFICACY IN ACUTE ATTACKS
All symptoms are significantly improved from the second day of treatment.
A double-blind, placebo-controlled study was performed in 100 patients suffering from hemorrhoidal disease confirmed by proctoscopy, presenting an acute hemorrhoidal attack of up to 3 days, which had not been treated. The treatment lasted 7 days at the dosage of 6 tablets for 4 days and 4 tablets for 3 days.
A clinical examination was performed at D0 and D7, with an assessment of the symptoms and their improvement using a 4-point scale.
The results of this study demonstrated an overall improvement of the symptoms significantly higher in patients treated with Diosmin/Hesperidin in comparison with the controls (P<0.001), which was already evident on the second day of treatment, but more marked at the end. The scores used to evaluate bleeding, pain, and itching resulted in a reduction in both groups on D7, but to a notably greater degree in patients treated with Diosmin/Hesperidin (P<0.001); analogous results were observed regarding tenesmus, with a less relevant resolution percentage, and the objective clinical signs (proctitis). Also, the duration and intensity of the present crisis, compared with previously, were much more reduced in patients treated with flavonoids compared with the placebo group (P<0.001).
REDUCE THE INFLAMMATION
The second objective to achieve in the treatment of hemorrhoidal attacks is prevention of the inflammation. It has been demonstrated that metabolites of arachidonic acid (in particular prostaglandin and leukotrienes) levels are higher in the acute phase.
Therefore, it is necessary to administer, in acute hemorrhoidal disease, substances able to antagonize the actions of the chemical mediators of the inflammation, including the kinins and the lymphokines, and to inhibit enzymatic activation of arachidonic acid.
REESTABLISH OPTIMAL HEMODYNAMIC AND MICROCIRCULATORY CONDITIONS
Hemodynamic and microcirculatory disorders lead to inflammation of the tissues and decrease of venous tone. The main inflammatory mediators involved are PGE-2 and TXA-2, whose levels are higher during attacks. The clinical manifestations of these disorders are pain and bleeding, which are very disabling in the patient's daily life. The third objective consists therefore in opposing the PGE-2 and TXA-2 synthesis.
There is doubt about the role of local treatment, which can be carried out through agents employed in various combinations: local anesthetics, anti-inflammatory drugs, lubricating substances, and substances with local venous tropism.
 All these medicines have a favorable effect on clinical phenomenology, even if, up to now, studies have called into doubt their real effectiveness.